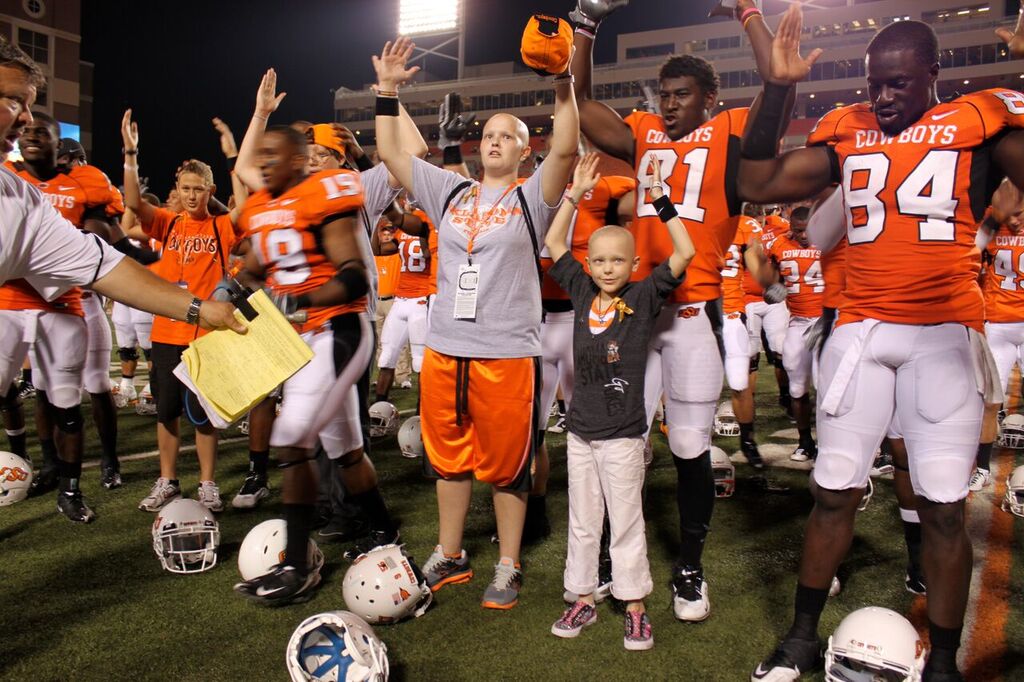 IMAGINE A SMALL GROUP OF SERIOUSLY ILL KIDS STANDING ON THE FIELD IN A PACKED STADIUM, BEING INTRODUCED TO FANS RESULTING IN ONE OF THE LOUDEST STANDING OVATIONS OF THE SEASON.
AS A SPORTS FAN, YOU HAVE FOND MEMORIES OF GAME DAY.
IN FACT, YOU LOVE GAME DAY!!
NOW, IMAGINE GAME DAY AS ONE OF THE ABSOLUTE BEST DAYS OF YOUR LIFE.